具有 UPF 50+ 防曬功能

冷水手洗/陰涼處晾乾/不可熨燙/不可烘乾/不可漂白。

尺碼:照片中,模特 10歲,身高 135 cm,穿 8 Y。
SIZE: In the picture, Zoe is 10 years old and 1,35 cm tall, she is wearing a size 8.
Swimwear with gathered sleeves. lined.adjustable strap that comes out of the neck and crosses in the back.

COMPOSITION: Clay Lycra * 90% Polyamide 10% Elaspan
*Lycra with UPF 50+ sun protection and dyes with control of harmful substances.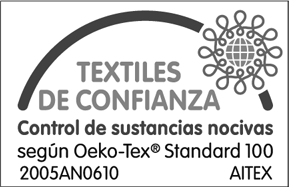 CARE:

Hand wash in cold water/Dry in the shade/Do not iron/Do not tumble dry/Do not bleach.